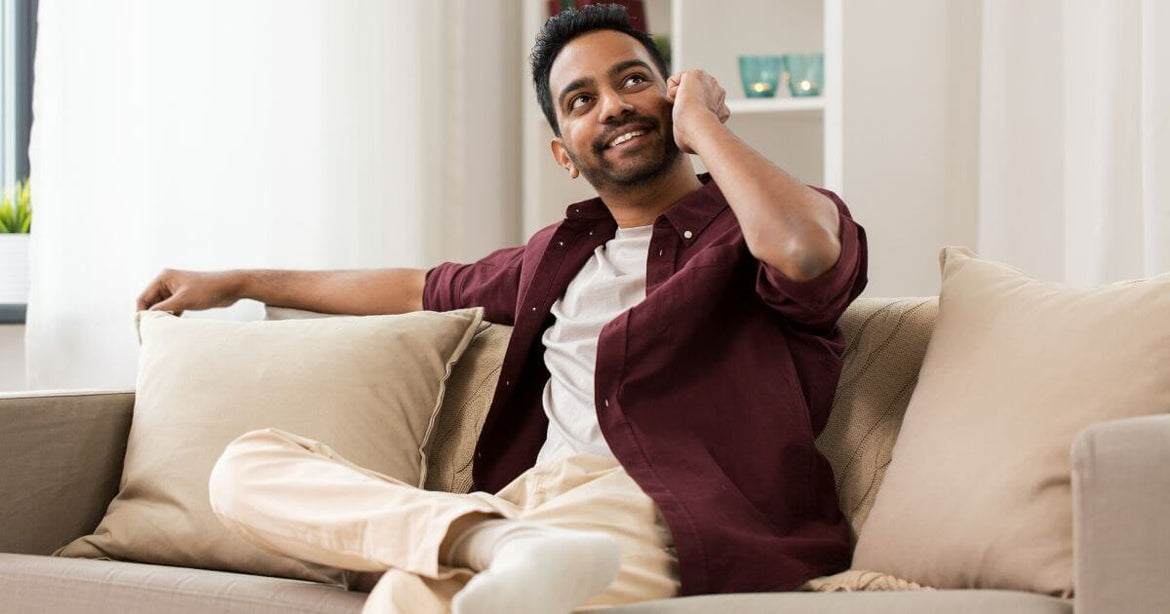 What is Automatic Gain Control and Why Do You Need It?
AGC: Automatic Gain Control, A Key Feature That Sets Boosters Apart.
We get it: If you can't get cellphone signal in your home, office or car, it can be quite frustrating to say the least. Personal communication via email, talk and text message on your mobile device is the norm in 2020, so when we're not able to communicate due to poor signal, it can make us feel completely cut off from the world. Not having good cell signal is enough to drive most people completely nuts.
As a shopper, you should feel empowered to make an informed decision about the products you purchase, but navigating the cellular signal booster market in South Africa is tough when basic contextual information to help guide the process isn't readily available. You might be tempted just to Google "cell signal booster" and purchase the first product in your search results — but be warned that not all boosters are created equal. Automatic Gain Control is one key feature that sets boosters apart, and it's a feature you'll want to look for in your search for better cell service.
What is Automatic Gain Control?
Automatic Gain Control (AGC) is an essential feature that comes standard in every booster in the weBoost and WilsonPro product lines. In fact, Wilson Electronics, the manufacturer of both, is the owner of over 50 patents in the industry. But what is it, and what makes it so important?
AGC is essentially an automated regulator for controlling cell signal levels. In traditional booster models, the booster takes advantage of outside signal produced by a cell tower, capturing that signal and amplifying it to the indoor area where signal is weak or non-existent.
The problem is that cell signal is not a constant, it is continually fluctuating due to all sorts of factors. The number of users on a tower, Network testing, and environmental factors such as weather all effects cell signal. AGC helps automate this process so users and maintenance don't have to.
AGC automatically adjusts the indoor booster levels to keep up with the constantly fluctuating outside signal. So, if the outdoor signal is extremely weak, the booster ramps up to ensure better signal inside. On the flipside, if outdoor signal is abnormally high, AGC helps regulate the frequencies of the indoor booster to prevent the system from getting overwhelmed and going into shutdown mode.
ACG Prevents Oscillation Issues
You know that terrible, annoying, static sound that happens when you move a microphone infront of a speaker? Well, it has a name: oscillation, and the same thing could happen with cell phone signal boosters. Oscillation is caused when the signal strength from a nearby tower is too strong. It might seem like a nice problem to have, but the reality is that this interference can be just as hindering as not having any reception at all.
AGC prevents oscillation issues through its self-regulation mechanisms. This procedural technology evaluates when the booster is being overwhelmed by overly powerful signals and adjusts the signal strength being projected indoors, preventing shutdown and all the inconveniences that come with it.
ACG Adjusts Signal Levels Individually
One of the key features of WilsonPro and weBoost cell phone signal boosters is that they are network agnostic, meaning that they work for you no matter what cell network you use. This feature allows users to purchase our boosters with confidence. And while network-agnostic cellular signal boosters seem to solve the network dilemma, there's more to the issue than meets the eye.
Regardless of the size of its customer base, every service provider uses different band frequencies. In strong signal areas, this can create problems; if the frequency levels of just a single band are too strong, it can overwhelm the whole system, whether the levels of the other frequency levels are normal, or even weak.
AGC monitors frequency levels on an individual basis and automatically adjusts them, preventing the shutdown. This is especially helpful in office settings where employees who use multiple mobile networks use their personal mobile devices to do business.
Ultimately, if you're in the market for a cellular signal booster to improve signal strength in your home, office, or on the road, Automatic Gain Control is a key feature that you really can't live without. In addition to monitoring and automatically adjusting your indoor signal to keep up with constantly fluctuating outdoor signal, it prevents inconvenient shutdowns and downtime that keep you from doing what you need to do.
Not every booster on the market comes with AGC, so it's essential to do your homework before purchasing. Check out our wide range of cellular signal boosters to find a product that works best for you.
Bolton Technical is a leading provider of cell phone signal boosters in South Africa,  that amplify 4G & 3G LTE for any phone with any network for home, office, or car.
We've boosted thousands of signals for homes, buildings, and vehicles across South Africa and the US.
Free consultation (ask us anything) with our SA-based customer support. Email us or Call +27 11 749 3085
Free delivery for orders over R500 to

 

main centers. 
30-day money-back guarantee

. We want to make sure you're satisfied.
Our goal is simple: keep people connected. Ask us anything and we'll be glad to help.