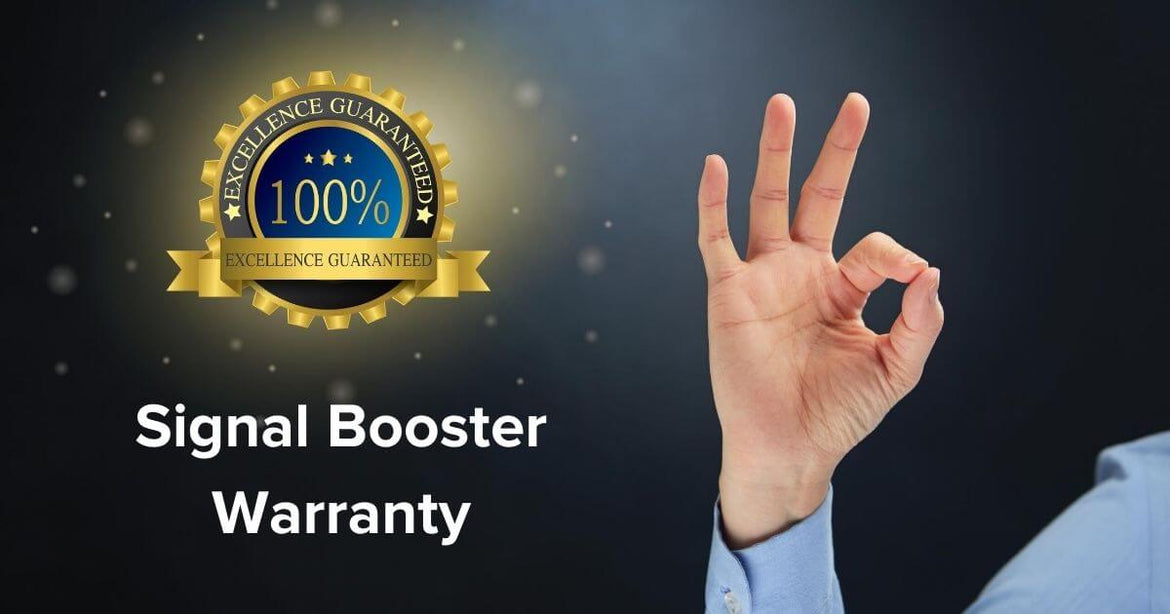 Cell Phone Signal Booster Warranty
1 Year Warranty on Your Signal Booster
Who doesn't love a warranty? Just like getting your flu shot every year, its the necessary "preventative cure" for any high end purchase - whether buying a car, coffee machine or cell phone signal booster. Since cell phone signal boosters are valuable high-end investments, we want you to be 100% happy with your purchase, therefore we offer a 1 year warranty on all our signal boosters.
There's a signal booster available for all types of signal applications from vehicles, homes and commercial buildings, and as a show of confidence in our signal boosters, Bolton Technical offers a comprehensive warranty period for 1 year on our entire range.
Why Is It So Important?
One of the best ways of enjoying an efficient, reliable and solid cell phone signal in your home, office, car, boat or any other place with weak cellular coverage is installing a cell phone signal booster. However, it is important that your booster works as intended, without any interruption. Unfortunately, as with all other electronics, they do sometimes malfunction. Our signal booster warranty covers you for all hardware and software device malfunctions.
If it does not work properly due to defect while under warranty, it can be repaired or replaced at practically no cost (except shipping charge to get to us).
Signal Boosters Qualifying For 1-Year Warranty
The warranty covers material and workmanship defects on all signal booster or cellular amplifiers.
Important terms for exchange under the 1- year warranty include:
Customer returned products should not have changed from their original state and must be unmodified. They must be returned packaged in their original packaging with proof of purchase enclosed.

Amplifiers must be returned along with all accessories that were originally shipped with the amplifier for testing, repair or replacement of the entire kit.

If the product is deemed to have been damaged or altered, affecting its electronic or physical attributes by mishandling, neglect or misuse then the warranty won't apply.

The product can be replaced or repaired as deemed fit by the manufacturer. For products returned, the buyer must pay shipping fees to the destination address. It will be shipped back after repair/replacement at no cost.
Enjoy Consistent Coverage With Peace Of Mind
It doesn't matter where you are in South Africa, whether driving through the Karoo, or living in an urban city such as Cape Town, poor signals and dead zones can exist anywhere.
Rather than travel, work or live in areas where you cannot reach friends, coworkers, family or emergency services due to lack of a proper cellular signal, Bolton Technical offers a diverse range of cell phone signal boosters to choose from to help you enjoy the best possible cell phone coverage possible.
Please read our full terms and conditions as well as delivery and returns policy when purchasing industry leading cell phone signal boosters from Bolton Technical.