Cell Phone Signal Booster Solutions for Your Home
Boost 3G & 4G Cellular Signal in Your Home.
Works with all South African Service Providers:
WilsonPro for Home
Enjoy the comforts of staying connected at home.
Our mid-range booster the WilsonPro A500 will provide coverage up to 500m2 and provides the perfect solution to keep you connected to family and friends in the comfort and security of your own home.
Work from home? Dropping calls, missing text messages and not being able to stream data is not an option. Stay connected with WilsonPro today.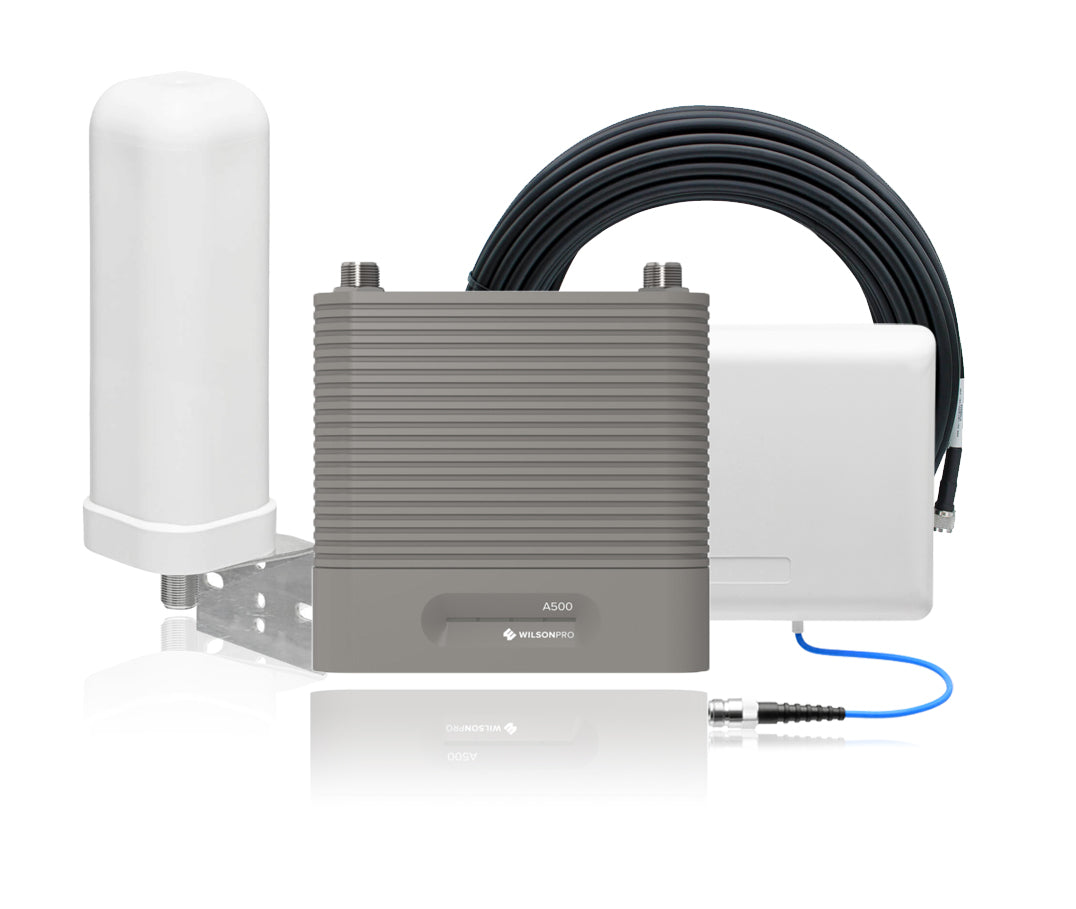 No more annoying dropped calls, poor call quality & slow Internet!
The WilsonPro A500 (50 Ohm) from Wilson Electronics is the most popular home and small office cell phone signal booster we currently offer. It features self-optimizing power and allows for easy installation & maintenance.
Boosts 3G & 4G for any home or building up to 500m2
Works for all phones & mobile networks. MTN, Cell C, Vodacom and Telkom
Complete kit: all parts included, easy install. ICASA Approved.
30 Day Money Back Guarantee. One Year Warranty.
Free delivery on orders over R500 to all South African main centres.
*Selected telkom bands only - excluding Telkom LTE (2300Mhz)
How Cell Phone Signal Boosters Works
Outside Signal is Important - Signal Boosters work best when signal outside your home is strong.
1
Outside Antenna Pulls in tower Signal
2
Signal Booster Boosts the Signal
3
Inside Antenna Broadcasts the signal inside the Room
How a WilsonPro Signal Booster Works
WilsonPro cell phone boosters work by pulling in weak signal, boosting it, and then rebroadcasting it inside your area in need.
Signal boosters are made up of a three-part system:
1. The Outside Antenna to capture weak cell signal.
2. The Amplifier to boost the weak signal.
3. The Inside Antenna to rebroadcast the enhanced signal inside your home or car.
have you read our latest blogs?
Check out our blog to access the most recent updates and valuable insights.