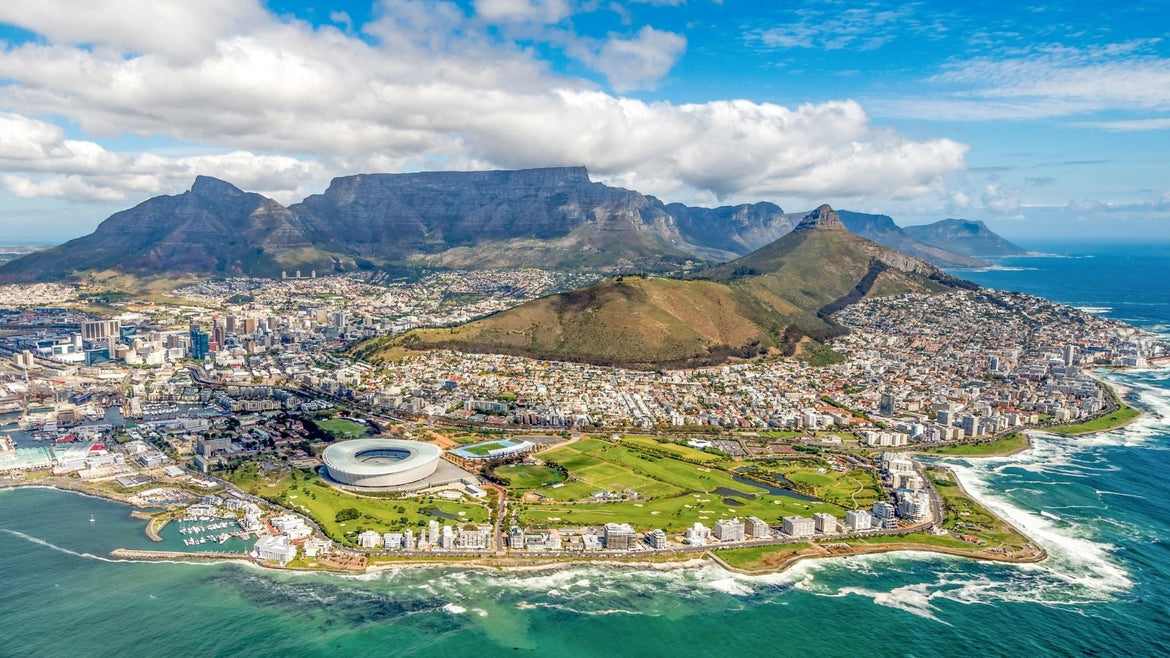 Cape Town Focus: Why am I struggling to get Cellular Signal?
With magnificent views, great food and vibrant city, Cape Town is one of the most breathtaking places in the world. It's high contrast between mountains and sea creates a beautiful paradise that holds Iconic sites like Table Mountain and picturesque towns between its valleys. From vineyards to corporate businesses, the city boasts a growing economy with increasing opportunities. But does the contrasting landscape affect cellular signal, and what can I do to improve it?
Mountains and Signal
Cape Town is famous for its beautiful mountains and lush terrain, but this can obstruct the signal emitted from the cell phone tower. With towns like Fish Hoek and Camps Bay situated at the base of the mountains, it's tough for the signal to reach mobile devices. Areas with dense forrest like Hout Bay and Constantia will likely also experience distorted signal with trees blocking the incoming signal. Depending on your signal strength outdoors and the size of your home, the Wilson Pro A500 Kit can assist with amplifying the weak signal in your home. For very weak cellular signal and larger spaces, the powerful WilsonPro A1000 Kit would be more suitable to achieve the desired indoor cellular reception.
Farms and Large Open Landscape
Notorious for world class wine, Stellenbosch, Franschhoek and Paarl are home to many vineyards and other agricultural farmlands and orchards. Technology has made it easier to keep track of the harvest yield, but these apps often require data to function. With many of these plots situated a far distance away from the nearest cell phone tower, it can make it challenging to receive the signal needed to run these applications. Our weBoost Am100-Pro is perfect for situations like this, the device can be installed into the heavy duty vehicles or bakkies for amplified signal on the go.
Extreme Weather
Cape Town has its fair share of unpredictable and extreme weather. It may be strange to hear, but weather can affect your cell phone signal. An example of a direct effect would be lightning causing electrical interference with cell signals during a thunderstorm. Rainstorms are likely to have the greatest effect on cell reception because of the density of water vapor associated with them. The heavier the rain, the more likely it is to negatively affect your reception. Atmospheric water vapor (like rain) can also reduce your cell reception by absorbing energy from radio waves. Wind should not affect your cell signal. But any of the above-described weather conditions associated with high winds certainly can cause service issues. High winds can also damage cell network equipment and power lines, which could affect local cellular service.
Signal on the Water
Whether you want to go fishing or explore the coastline, the V&A waterfront offers many marine activities and adventures. But staying connected on the water can be a challenge. Bolton Technical will soon be offering a wide range of Marine antennas that can be used in conjunction with our signal boosters. All of these antenna's are protected against harsh weather conditions and sea spray.

Our Cape Town Branch 
We are thrilled to announce the launch of our Bolton Technical Branch in Cape Town, now open and ready to serve the Western Cape community. Our state-of-the-art offices are located in the Quays office park, situated in the heart of Century City. With our skilled and dedicated team, we are well-equipped to provide exceptional technical support to both individuals and businesses in the region.
Recommended Antenna's for Cape Town
Cape Town is known as the windy city for its gale-force winds, which can be a serious problem for some antennas. At Bolton Technical we offer a wide variety of antennas, here are the best antennas designed to withstand strong wind.
The Arrow LPDA – High Gain Directional Antenna
The Arrow provides nearly double the power and range of a typical Yagi antenna and can withstand all types of weather.
Superior gain up to +12 dB
Over 8km of range
N-Female connector ports, 50 Ohm
Works across the 698-2700 MHz cellular bands
The Long Ranger – Ultra High Gain Parabolic Antenna
The Long Rangers parabolic design allows for strong winds and heavy rain to pass right through without affecting your signal.
Antenna Range 16km+ for Usable Signal
Up to +28dB Gain
Reliable, Durable, Weatherproof Construction
N-Female Connection for any 50 Ohm System
The 5G Compatible Antenna You've Been Looking For
Covers All SA Networks and WiFi Bandwidths
How May We Help You?
Bolton Technical is a leading provider of cell phone signal boosters, devices that amplify 4G & 3G LTE for any phone with any carrier for home, office, or car. We've boosted over 1,000,000 m² of signal for homes, buildings, and vehicles across America and Canada and now that same power is boosting signal across South Africa.
Free consultation

 

(ask us anything) with our South African-based customer support.

 

Email us or

 

Call

us

 today.
Free shipping over R500 to Major South African cities. Usually ships same day.
30-day money back guarantee. You want to make sure you're satisfied.
Our goal is simple: keep people connected. Ask us anything and we'll be glad to help.