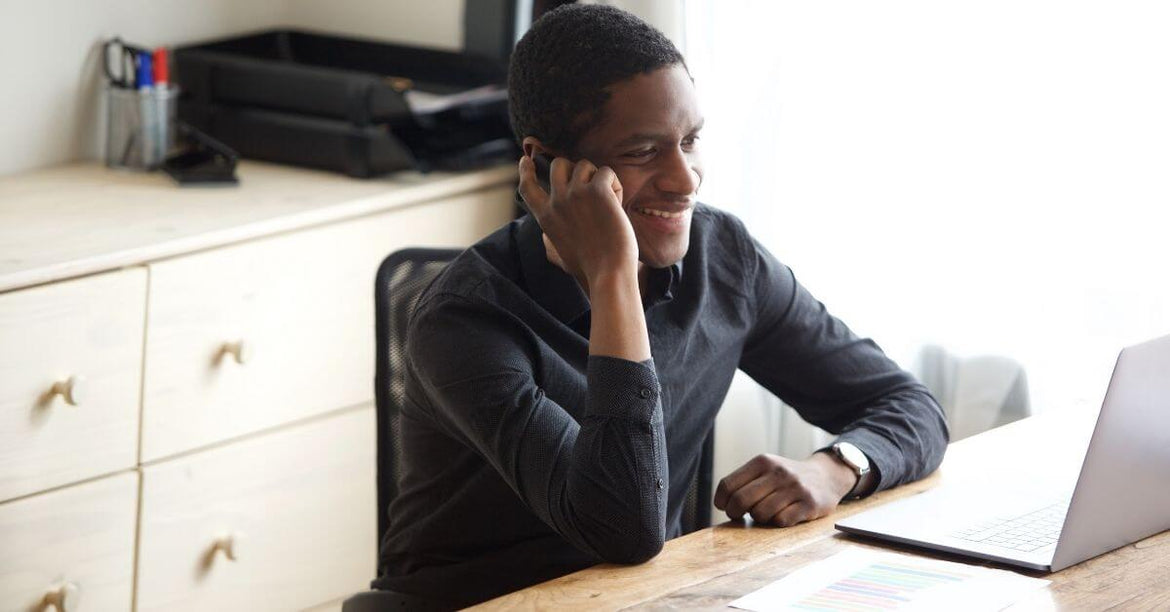 5 Easy Fixes to Improve poor Cell Phone Signal
Cell phones and Cellular devices play an integral role in society. Our lives have adapted to always being connected and reachable no matter where we are. From making calls and socialising, to buying groceries, we have become dependent on these devices to carry out daily tasks.
Signal reliability has never been more important. Bad signal can be caused by a variety of factors some include, weather, building materials, your locations position from the nearest tower, or too many users on the network at once. In this blog, we will dive into some easy things you can do to improve your cellular signal.
1. Check Your Device Settings
Often problems with cell phone signal can be traced back to the phone's settings. Depending on the cell phone model, there are a few things you can check.
If you're not getting data service, check that your phone isn't set to airplane mode and that its data is activated. Make sure the phone's data and time are set to your current time zone. Incorrect settings can cause the service not to function correctly.
Make sure that your voice and data are set to receive signals from the correct generation of network (3G, 4G, or 5G) for your area. Check that all updates from your network provider have been installed. Another option is to reset all the phone's settings and restart it.
Check to see if your SIM card isn't maybe placed incorrectly or damaged. Removing the battery, wiping the SIM card with a soft, dry towel, and then replacing the battery may address this kind of problem. If the SIM card is damaged, then it may need to be replaced.
2. Check Your Battery Status
Your phone requires power to search for signal. If your battery is low, then it may be more difficult for it to locate signal. Mobile devices are generally set up to save power and allocate it in the most practical way possible, this sometimes results in prioritising power to other applications over searching for signal. That can result in poor network service.
It is imperative to ensure that your phone is optimally charged. There are some simple ways to save power for longer, like:
Ensuring power consuming apps and functions (like Bluetooth) are switched off when not in use
Disabling push notifications
Ensuring that updates are done
Decreasing the brightness of the screen
A portable cell phone charger is great for keeping your phone charged during travel.
3. Check for Objects That Might Generate Interference
There are a variety of things that can cause interference, and sometimes there isn't a lot you can do to avoid it. From your location to your building material, signal can become weak and distorted as it passes through these things. One source of interference you can address is electronic devices.
Cell phone signals are basically radio waves being transmitted at a certain range of frequencies. Electromagnetic waves, generated by electrical devices, can sometimes occur at frequencies that interfere with cell phone network, often because the cell phone is having trouble deciding which signal to use.
This can happen with WiFi signal broadcasters. You may experience slowed data connections or text messaging when your home WiFi is on. The easiest solution is either to switch the WiFi off or, better yet, to simply run your phone's data through the WiFi router.
"Smart" devices can also be a source of interference. To avoid this issue, you may consider clearing such clutter as much as possible in at least one or two rooms of your home. 
 4. Try Using a Femtocell
A femtocell (microcell or network extender) is equipment that depends on having a broadband landline internet to convert landline internet to cellular signals and vice versa. It's like having a personal cell phone tower.
Essentially, they transform an existing internet connection into functional cellular service, useful for those who have access to high-speed broadband but struggle to access reliable cell phone signal and whose carriers don't offer WiFi calling services.
These devices are unfortunately expensive and require existing broadband. This means that your mobile is competing with your other devices for bandwidth whenever it's functioning, which can significantly slow down web browsing when you're simultaneously calling or texting someone. It generally requires a connection of 50 Mbps or faster for both to function correctly, which adds to the cost.

5. Cell Phone Signal Boosters
One of the best solutions to poor cellular reception is a cell phone signal booster. Our signal booster kits use 3 main components, an outside antenna which brings the signal in from the nearest cellular tower, the amplifier which boosts signal up to 32 times and the indoor antenna which rebroadcasts signal throughout the area.
The boosted signal ensures you have reliable service for everything from calling and texting to data. Our Boosters are triband and cover the 900, 1800 and 2100 frequency bands, meaning our amplifiers work with all major network providers in South Africa.
How May We Help You?
Bolton Technical is the leading provider of cell phone signal boosters in South Africa. Cell phone boosters amplify 3G & 4G LTE for any phone with any mobile network operator for home, office, or vehicle. We seriously hate dropped calls and poor coverage, so it's our goal in life to ensure your cell signal is stronger than your coffee.
Free consultation (ask us anything) with our JHB-based customer support (sales@boltontechnical.co.za) or call us on 011 749 3085.
Free shipping on orders over R500.
Better signal or industry-leading 30 money-back guaranteed. No questions asked.
We want everyone to be satisfied, so we provide lifetime technical support and a 1-year warranty for all products.
Ask us anything and we'll be glad to help.