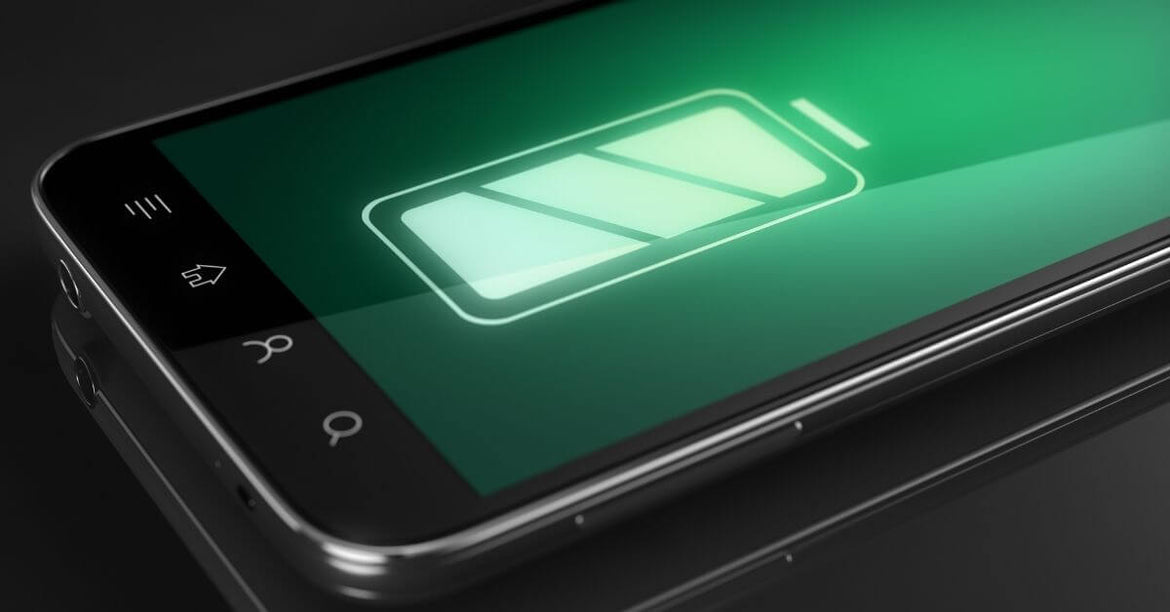 10 Ways to Make the Most of Your Cell Phone Battery
Our Top 10 Tips to Make The Most Of Your Cell Phone's Battery Life!
Nothing is worse than being on an important phone call or busy with an important query on Google when your phone suddenly starts warning that you are about to run out of battery. Before you know it you've gone from 75% to 15% battery. Cell phones let us move around freely and nothing is worse than having to find your cell phone charger and be bound to one spot or not having your charger with you at all. Luckily there are some things that can be done to extend your cell phone battery life!
1. Find Better Cell Phone Signal
Do you have good cell signal or are you battling to remain connected? Cell phones need to work harder if the signal is weak. Consider a cell phone signal booster. This device captures existing outside signal from the nearest cell tower and amplifies it. As a result, your phone uses fewer resources (and battery power) trying to capture a strong signal. They are easy to install, work with all SA network providers, and are available for your home, office or vehicle.
2. Use WiFi
Based on the same principle as above, if there is an option to connect to a WiFi network, it will help your phone from having to work too hard to find stong signal. An added bonus is that you will save your available data. On the flip side, if you are not close to a Wifi network, switch off the feature from preventing your phone from searching needlessly for a network and draining your battery.
3. Close Apps
Calling all multi-taskers! We love to check emails, take photos, browse the internet and play games. Before you know it, you have 10+ apps running simultaneously in the background - each sucking the life from your battery. A good rule of thumb is to check periodically and see which ones can be shut down, and which ones you are using right now. For those sneaky apps in the background, go to your settings and see which ones are active. Having your location and bluetooth enabled means you are always exchanging data with the towers and devices. Just toggle these settings off and save your battery life.
4. Adjust Your Screen Brightness
We know you love to shine bright like a star. But while seeing your screen clearly is important, having it switched to the brightest setting can be harmful to your eyes, overheats your phone and sucks the life from your cell phone battery. Dimming the screen setting just a little will do wonders for your battery. You might notice, that just before your phone goes into "sleep mode" that it dims as well. Choosing a shorter time frame that your phone stays alert will also help save its energy.
5. Turn Off Notifications
We all love to stay updated with what's going on, but it can really drain your battery if every app on your phone sends notifications, whether its for an upgrade or a reminder. Do you really need to be alerted to play your game? Not only will it save your battery life but will be less distracting. Turn off your notifications in the settings section or in each individual app.
6. Use Simple Wallpapers and Widgets
Simplify Simplify Simplify! Not only will your phone be more organised and easy to navigate but things such as moving wallpapers and constantly updating apps take more energy to continuously run in the background. Even a simpler background with less colours will make a difference.
7. Stop Automatic Updates
Your apps are constantly making improvements and upgrades and want to push those latest upgrades to your device. Control when this happens by allowing these updates to happen only when you are connected to a wifi network.
8. Enable Power Saving Mode
Enabling power saving mode will prevent some apps from updating and alert you to close apps or features that are especially draining and unnecessary. Some devices have an "ultra-saving mode that will put all features to rest except for phone calls or text messages. Enabling this setting can add hours of life to your battery. If you are not expecting any calls or messages, toggling Airplane mode on will stop all alerts from coming through and save your battery.
9. Reboot
If your cell signal is poor, your apps seem to be running slow and your battery is draining faster than usual, try rebooting your phone. A good refresh resets some of the apps and picks up on updates provided by your network. It will also shut down apps that you might not know are running in the background. If a reboot doesn't help, visit your cell phone provider store and see if they have other suggestions.
10. Get a New Battery or Phone
If all else fails and you have tried everything else, especially if your phone is several years old, you might want to consider upgrading your cellphone. Cell batteries tend to lose their power over time, so having your phone checked out by an authorised cellular repair shop might be an option. 
What Do I Do if My Cell Battery Keeps Dying?
For additional tips and tricks to extend your cell phone battery life, refer to your cell phone's user manual. If you try all of these and they don't seem to work, a portable battery charger might be a temporary solution. Also, it never hurts to plug in your phone whenever you are near a charger, so it always has as much battery available as possible. Improved cell battery life involves being conscious about your phone usage and Apps. If you do this, your cell battery life will be long and prosperous.
Contact Us
We're here to assist with any issues you might be experiencing with poor cell service. Contact us today, or call us on 011 749 3085.