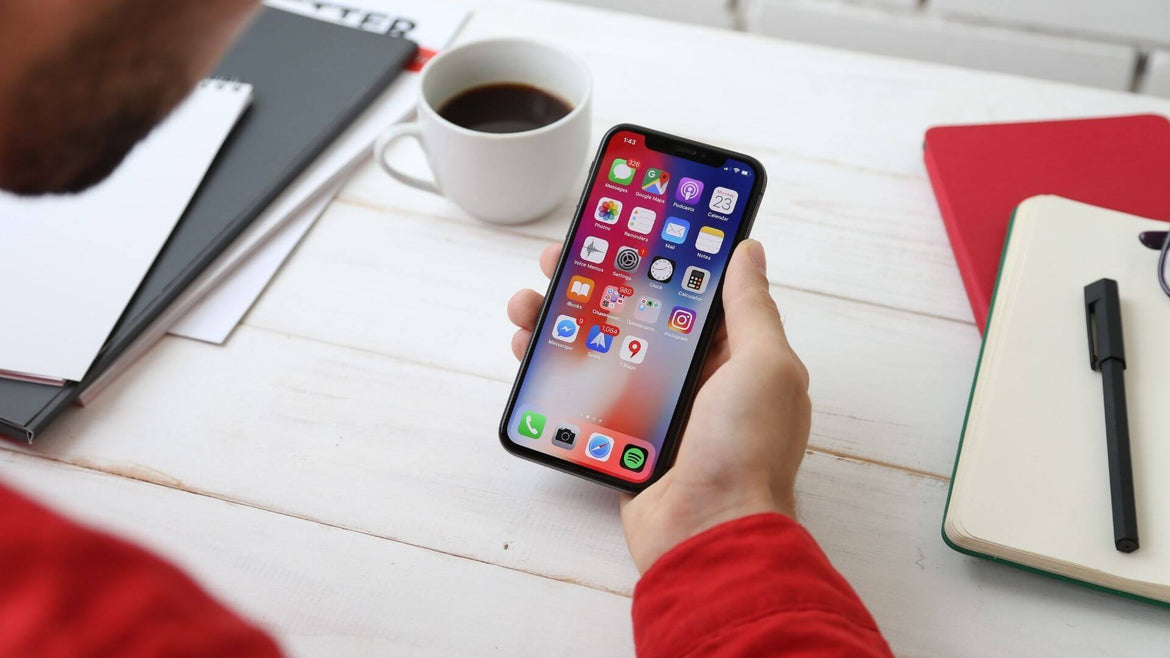 Why Apps Alone Can't Boost Cell Signal
There are tons of apps that appear to boost signal. But in reality, these apps on your device have absolutely nothing to do with the signal you obtain from a cell phone tower. In this blog we look at what these apps do and your actual options for boosting cell phone signal.
What Are Cellular Signal Boosting Apps?
Signal Boosting Apps, don't actually amplify your cellular signal, they offer performance enhancements for your cell phone.
A couple of these apps provide useful services for your mobile device, and those services may positively impact how your device works and how fast you're able to do things. But it isn't because they amplified cellular signal. Here's an overview on these types of apps and what they really do.
Security and Anti-Malware Apps
Security and Anti–Malware apps work the same way antivirus programs work on your laptop and desktop. They help protect your cell phone from viruses and malware by running scheduled inspections, scanning items you choose to download, and providing you with regular security alerts notifying you of anything suspicious.
Speed-Up Apps
These apps manage the data kept on your device, cleaning up caches and unused files. They can also help reduce the amount of RAM in use on your cell by closing unused apps that might be running in the backend.
These apps have the ability to increase performance but they don't do anything for your cell phone signal or problems with distorted calls and slow streaming.
Cleaner Apps
When you use this type of app, you set it up to be the digital housekeeper for your cell phone. They run in the backend removing cached data on your mobile device as well as eliminating junk and unused files.
This results in freed up storage space which should improve the performance of your device. However, this increased performance isn't associated to the quality of your cell phone signal, and all the storage space in the world can't accelerate downloads on a bad connection.
Why Don't Apps Boost Your Cellular Signal?
Cell signal isn't something that happens in your phone. Cell signals come from a tower, and they're something your phone receives. Because the signal is outside of your phone, it can't be controlled by an app in your phone.
How Can You Improve Cell Phone Signal?
To boost the signal your phone receives, an amplifier will work best. Bolton Technical South Africa offers aa wide range of signal boosters for one room, small to medium sized homes, or large homes and offices. You can also find models designed to work in cars, trucks and caranvans.
If cell phone boosting apps don't really work, though, how can you be sure cell phone signal boosters do? Read up on how they work below.
How Cell Phone Signal Boosters Work
The signal that connects your cell phone to the carrier network comes from a cell phone tower. The strength of the signal when it reaches you depends on a variety of factors:
The distance from the tower. These frequencies weaken over distance. The further you are from the tower, the poorer the signal becomes.
Barriers to the signal. When the signal has to penetrate through obstructions, such as hills or mountains, trees, or man-made objects  like walls, it weakens. If it has to pass through too many obstructions, it may be too weak at your location to provide a strong connection.
Interference with signal. Other signals, such as those from electronic devices, can interfere with cell signals and weaken them in your location.
Any or all of these factors can combine to cause the signal in your home or location to be weak. It may be strong enough to get a call but not strong enough to support quality call clarity. You might be able to get on the internet with your cell phone, but it seems to take ages to download a simple web page.
Cell phone signal boosters work by capturing whatever weak signal is in the area and amplifying it. That means when the signal reaches your phone, it is stronger than it would be without the booster. The results include better call quality, faster uploads and downloads, and fewer dropped calls.
The only time a cell phone booster won't work to improve your connection is when no signal is present at all. Boosters can't create their own connection.
How May We Help You?
Bolton Technical is a leading provider of cell phone signal boosters, devices that amplify 4G & 3G LTE for any phone with any carrier for home, office, or car. We've boosted over 1,000,000 m² of signal for homes, buildings, and vehicles across America and Canada and now that same power is boosting signal across South Africa.
Free consultation (ask us anything) with our South African-based customer support. Email us or Call us today.
Free shipping over R500 to Major South African cities. Usually ships same day.
30-day money back guarantee. You want to make sure you're satisfied.
Our goal is simple: keep people connected. Ask us anything and we'll be glad to help.