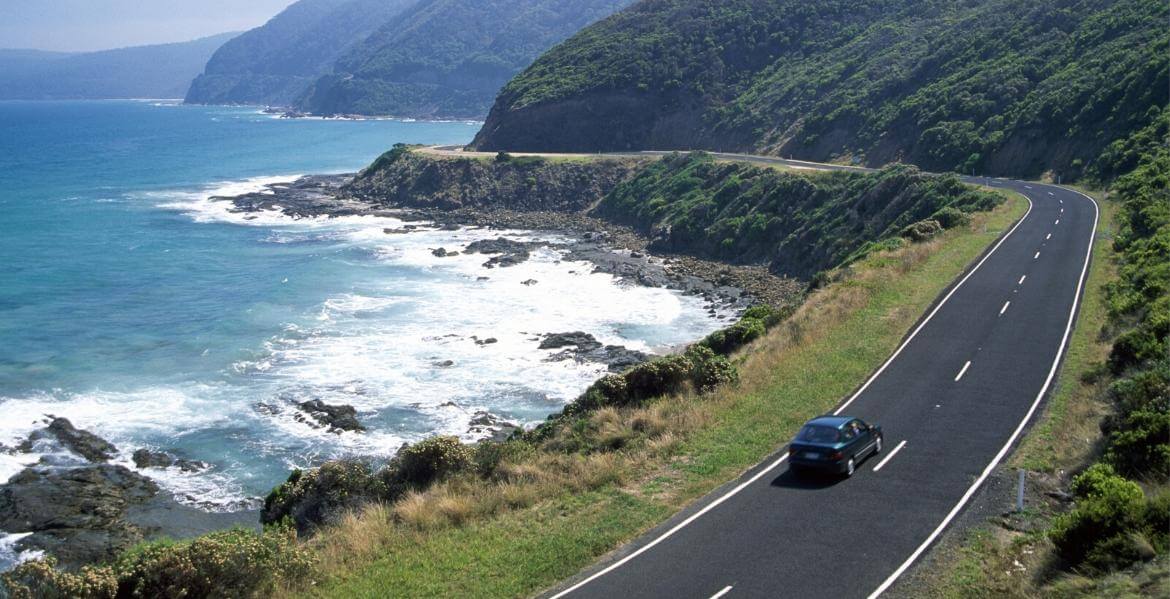 Boost Cell Phone Signal in Your Car, Bakkie, 4x4, Boat or Caravan
Vehicle Signal Boosters : Improve Your Signal On The Go
Who doesn't love to indulge in a good old road trip? Exploring the abundant sights and magnificent experiences South Africa has to offer by road is a great way to discover our scenic country.
Perhaps the best thing about South Africa is its diversity in both people and landscape. There are rolling mountains, tropical beaches, semi-desert areas, and vast Savannah landscapes home to the Big Five. This diverse country makes for some exceptional road-tripping territory, wherever you choose to go on your journey.
Doesn't matter if you're in a car, bakkie, 4x4, caravan or even on a boat. When you are exploring all these great new places your cell signal might not always be strong - and there are many reasons why.
Things That Disrupt Your Cellular Signal On The Road:
What can disrupt your cellular signal on the road:
Cell tower distance

Outside interference: Trees, hills, mountains, valleys, and tall structures.

Car material: Metal, glass, energy-efficient material, and other conductive material (electrical or magnetic)..

Load Shedding

Even bad weather might be to blame
Anyone or a combination of these factors significantly disrupt your cell reception, causing your calls to drop or sound static and slows all your network services to a crawl.
Even when you do get that one bar of service, it's so spotty and calls drop faster than promises made on election day. That's where a vehicle cell phone signal booster comes in - to give you great service when traveling to all the nooks and crannies this country has to offer.
Think of vehicle cell phone boosters as a giant megaphone. It takes whatever weak or spotty signal you're currently receiving, then significantly amplifies the signal up to 32X, and rebroadcasts the boosted signal inside your vehicle.
Vehicle Signal Boosters Amplify Signal in 3 Easy Steps:
Outside Antenna pulls in weak 2G, 3G, & 4G LTE signals.
Amplifier boosts signal up to 32X.
Inside Antenna broadcasts enhanced signal to the Vehicle.
It's that simple and easy to install.
The South African market is flooded with various vehicle signal boosters, and unfortunately not all boosters are made equal. Here are a couple of things to consider when making your purchasing decision.
What To Consider Before Buying A Vehicle Signal Booster:
Is it a Wide Band Signal Booster?
Many vehicle signal boosters on the market boost a single band (2G) or dual band (2G and 3G). It's best to opt for a booster that covers all the bands to ensure your covered no matter which generation cellular network is used by your device - 2G, 3G and 4G.
Is it ICASA Approved?
All electronic communication devices are required to be approved by ICASA, the national broadcasting and communications authority -  and with good reason. ICASA ensures that proper tests are done that prove that these devices don't interfere with the cell towers.
Does It Cover All The Networks?
Some vehicle signal boosters are locked into one network, meaning you will only be able to boost Vodacom, MTN, Cell C or Telkom signal - not great if you have more than 1 user in your vehicle on different networks.
Does It Have Strong Amplifying Power?
Some Vehicle signal boosters might look the part, but they don't have a high dB gain. "dBm" is the measurement used for measuring signal strength, and it ranges from -120dB (a dead zone) to -60dB (great signal). Every db gain increases your signal exponentially, but please note you must have some workable signal in order to amplify and rebroadcast signal, if there is no signal, there is nothing that can be amplified.
Our Recommended Vehicle Signal Booster
We recommend the weBoost AM100-Pro model from Wilson Electronics. With the Am100-Pro Drive consider any reception and coverage problems you're having in your car solved and done with. The AM100-Pro is a newly launched wide band vehicle signal booster in the South African market, and has been ICASA approved.
All units come with a 1-year manufacturer's warranty, lifetime technical support, free shipping to major cities, 30-day no-hassle returns policy. Most importantly, they're made in the USA for highest quality assurance and sold exclusively by Bolton Technical.
The weBoost AM100-Pro vehicle signal booster is compatible with all major mobile service providers (Vodacom, MTN, Cell C and Telkom). And they work on all cell phones and cellular devices such as smartphones, tablets, and iPhones.
Our customer support at Bolton Technical are certified signal boosting experts. We have answers for any of your poor reception situations. If you have any questions, just ask. Email us: sales@boltontechnical.co.za
Case Study: Putting the weBoost AM100-Pro Drive to the test!