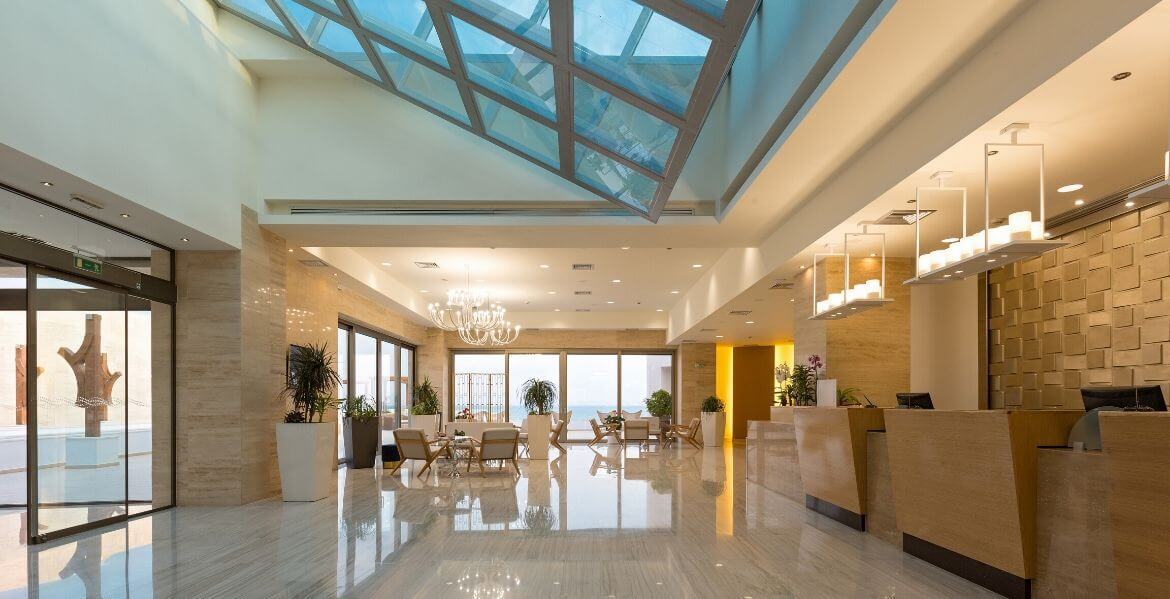 An Overlooked Service To Provide Your Guests with 5-Star Service
When you think of providing your guests with a top-notch hospitality experience, what is the first thing that comes to mind? Great customer service and friendly staff? Tastefully decorated rooms and comfortable beds? There is one aspect that highly affects a guest's experience in your establishment that is easily overlooked - and that is simply the ability to make and receive phone calls, send text messages and browse the internet.
Cell signal inside hotel buildings can become severely limited by heavy building material that blocks radio waves– thus limiting coverage and creating dead zones inside. From thick concrete walls to various other metals used in construction, they all disrupt cellular signal from reaching inside. Modern "green" energy-efficient hotels have it worst as these materials are known to block cell phone signal.
Our Guests Are Trying To Disconnect
Your guests might be trying to get away from it all and switch off from their busy daily lives, but that doesn't mean that they won't look to their smartphones for their daily comforts or in case of an emergency. 
Whether traveling for leisure or business, guests rely on cellular connectivity to keep in touch with the world. Whether in the comfort of their bedroom, conference room or banquet hall, missed calls, unsent text messages and the inability to connect to the internet are all little frustrations that add up - and ultimately affects your guests experience of your hotel.
We have A Wi-Fi Network (So We Are All Set)
Wi-Fi might be the most popular wireless connectivity option across the globe, however it has several drawbacks. Wi-Fi networks at large hotels and resorts notoriously become overcrowded and slows down to a crawl. Another consideration when relying on a Wi-Fi network, is when it goes out, coverage across all your rooms will be non-existent. 
Having a signal booster system as a back-up measure when relying on wifi as your primary connectivity method ensures that your guests can stay connected when there is wi-fi downtime. Wi-fi calling is now supported by many network providers and newer handsets in South Africa, however there are still many older handsets that don't support wi-fi calling and networks that dont support this capability yet.
 Mobile Devices Are At The Core of Future Hospitality Technology
(Image adapted from Hilton Worldwide)
Prominent hotel groups around the world have started using digital keyless check-in and room entry through cell phone apps. These hotels are following the example set by airlines, using travelers' smartphones to provide services and streamline their processes. These apps allow guests to choose their rooms from a floor plan, access different areas such as gyms, elevators and even parking garages. 
Not having sufficient cellular signal in your hotel will severely affect the ability of your guests to use innovative technology that is made to improve their experience and could just lead to making the check-in process even more difficult - the very aspect that this technology is trying to simplify. Having strong in-building cellular signal is a prerequisite in this day and age - and one of the key factors that are evaluated by your guests when rating their stay at your hotel.
Bolton Technical Signal Boosters For The Hospitality Industry:
Signal Solution Services For the Hospitality Industry:
Contact us today on +27 11 749 3085 or email us to get the best solution for improving your cellular signal in your hotel.