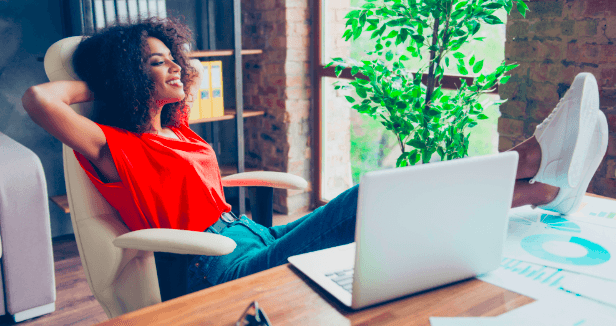 Working From Home? You Need A Signal Booster!
Signal Boosters For Your Home Office or Workspace
With more and more people now having to work from home, the home office space has been taking centre stage.
If you fall into this category – whether you are a self-employed freelancer, have flexible office hours or because of current global affairs – your home is now your productivity zone. Despite the many benefits of working from home, unreliable internet and poor connectivity (especially when you don't have access to office WiFi) is a huge barrier.
Clients, deadlines, and the rest of the world wait for no-one! There is no extra leniency for poor connectivity and data issues, which is why you need a signal booster for your home office.
At Bolton Technical, we've got the signal booster solution for you.
The Scenarios
Let's set the scene.
Scene One: You are well-acquainted with the digital 'Murphy's Law' - the internet will give up on you when you need it most! Whether you have essential research to do, an important presentation to send to your director, or urgent feedback to get out on that latest design, slow or dropped internet is wasted time that you simply do not have! You need a signal booster.
Scene Two: When you are on an important client call or conference call, the last thing you need is dropped or poor signal. Having to say, "Sorry, I can't hear you" over and over is not only a waste of time and cause for miscommunication, it is also extremely unprofessional – almost as unprofessional as having your dog licking your face during a video conference call (#workingfromhome problems!). You need a signal booster.
Scene Three: What if your home WiFi stops working because of load shedding? In such circumstances, the signal from your mobile hotspot is not always reliable, particularly in urban spaces, where it is subject to a lot of interference. At times like these, you need a signal booster to get your hotspot through the literal and figurative dark spot!
The Solutions
The Most Popular: Our tried-and-tested WilsonPro A500 Signal Booster kit guarantees better, faster, and more sustained internet quality, as well as reliable phone calls and text delivery. Stay connected to your colleagues and clients at all times, without the added stress! The WilsonPro A500 boosts 3G, 4G and LTE signals on all South African network carriers. With all parts included, it is easy to install and maintain, so that you can get on with the work that you do best.
The Newest Release: WilsonPro Single Room Signal Booster Kit is the newest addition to our signal booster family and will make an essential addition to your home! 
While the WilsonPro A500 covers an area of 500m² (the whole home), the WilsonPro Single Room Kit targets a single room or small open plan space, making it a single room solution – ideal for your office space. It also enhances 3G, 4G and LTE signals on any network.
Get enhanced coverage and boosted signal strength on all your devices with these signal boosters. Whether you need spot coverage (WilsonPro Single Room) or home coverage (WilsonPro A500), they are perfect for your personalized home office space.
Bolton Technical
It's time to face facts: you need a signal booster. Bolton Technical – South Africa's leading cell phone signal booster company – has you covered and boosted! Our products come with a 1-year manufacturer warranty, local technical support, Free Shipping over R500, and a 30-Day better signal or money back guaranteed.
Get in contact with our team today.
Follow us on Facebook