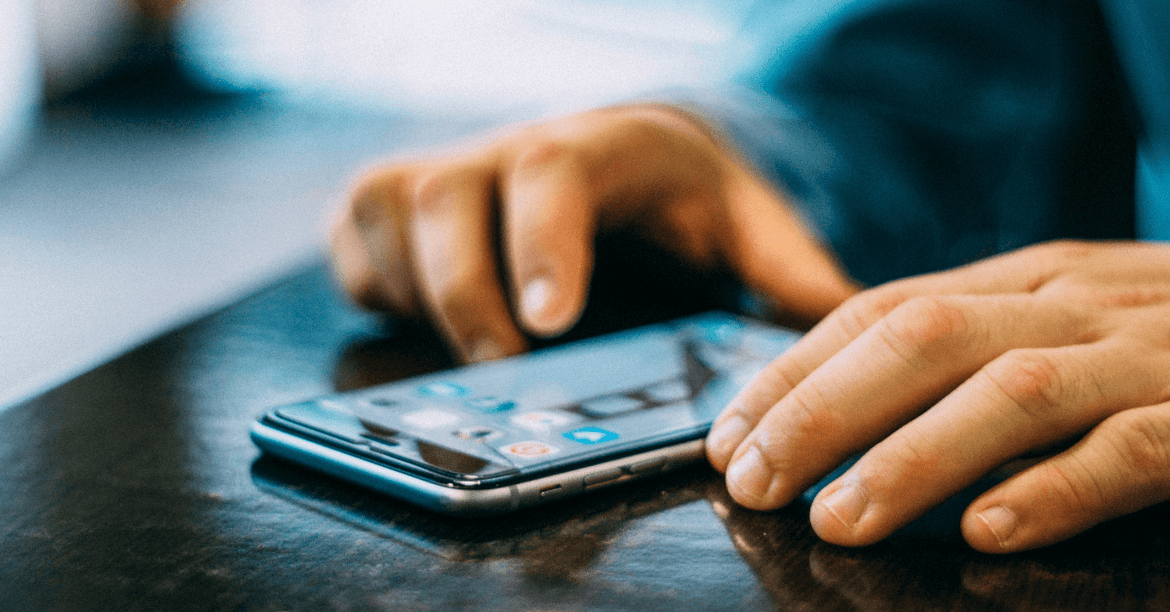 Why Do I Need a Cell Phone Repeater?
Do you sometimes drop a call? Ever lose a signal during a conversation? Have trouble connecting to a video conference call or can't FaceTime with your loved ones? The reason for this is that your mobile phone is receiving a poor signal from the cell tower.
As archaic as it might sound, cell phones use radio waves to work. Each phone is a receiver and a transmitter, and when you talk (or text) it gets turned into radio waves and transmitted to a cell phone tower, and from there to another tower, and on and on until it reaches your friend. But similar to radio, when you're too far away from the tower, you lose signal and you're stuck scrolling through channels trying to find something to listen to out in the middle of nowhere.
Fortunately, there's a solution to your problem–whether you're on a road trip in a remote part of South Africa, a large house, or in the bush: a cell phone repeater. A cell phone repeater is a device that, simply put, takes the one-or-two-bar tower signal, and boosts it into a four-or-five-bar signal. Calls are restored, messages sent, videos streamed faster.
How do cell phone signal repeaters work?
A cell phone repeater is a fairly uncomplicated piece of equipment that consists of three parts: the outside antenna, the repeater, and the inside antenna. It's probably not hard to guess where these parts go on your house or vehicle: the outside antenna is a very sensitive antenna that detects cellular radio frequencies and relays them to the repeater. The repeater reduces the noise, amplifies what's important, and then sends the RF waves to the inside antenna, which then connects to your cell phone.
It's different from a wifi router: it's not something that is hardwired into anything and you don't need a password to connect to it. Instead, it's similar to having a strong cell phone tower right there in your vehicle, home or office, and you can connect to it just by turning on your phone. Your phone will pick up the boosted cell signal and it works on all phones, networks and mobile network operators. There are different repeaters for your unique application like Office cell phone boosters, cell phone boosters for home, and cell phone signal boosters for cars.
Why do I need a cell phone repeater?
There are lots of reasons why you'd want a cell phone repeater. You've probably experienced these issues with bad cell signal before: dropped calls, lagging video, and long download times. Having a cell phone repeater solves those issues and ensures you can connect when you're struggling with weak cell service. 
Imagine you're a salesperson who covers multiple provinces and spends a lot of your time on the road. There will be times, driving through cities, where your phone works like a dream (although you can still have poor signal in cities). But there will also be times out in remote areas, headed off to a customer in a tiny town, and you just can't connect to the office. Maybe you're at the customer's business and they have a problem you need to fix–and your phone just refuses to connect.
Imagine you're on a vacation in your Caravan, traveling in your retirement, and your grandkid calls you on FaceTime to connect with you–and you just can't see the video. The audio comes and goes, the video lags, and you just want to tell them you love them.
Imagine you're a long haul trucker hauling a load across South Africa, and you want to call your wife with important news, but the phone won't connect.
Imagine you're in your very own home — and no one can call? Or the metal roof blocks all incoming calls? You need a way to boost cell signal at home. 
The Benefits of Having a Cell Phone Signal Repeater
A cell phone repeater or cell phone booster can solve all of these problems. An antenna can't magically create a signal out of nothing, but if you can get one bar, the weak signal is sent to the repeater to amplify and filter the signal, and then it's broadcasted through the inside antenna to give you four or five bars. Suddenly, a good signal, and you can make that call to the office, to the grandkids, to your wife, or use your phone in your own home.
Do cell phone repeaters boost signals for all mobile network operators?
Yes, a cell phone repeater works with all S.A. mobile network operators. Any mobile network can connect to it without needing a password or key. If outside your house you can't get a signal, but inside you've installed a repeater, walk inside and your phone will act like you're in the middle of a city. It doesn't care what kind of phone or service you're using - as long as the mobile network operator uses the same frequency bands as the amplifier.
Do cell phone repeaters boost signals for 3G, 4G, and 5G?
Our amplifiers fully cover 3G and 4G services.
5G phones are just appearing on the market, and a few cities are rolling out the infrastructure to handle 5G. Once full-scale roll-outs of 5G services and phones are completed in South Africa, our range of 5G cell signal repeaters will be launched in the SA market.
How to install a cell phone signal repeater
For a car or truck, the repeater is super easy to install. The outside antenna goes outside your car (obviously) and secures with a magnet (so it doesn't damage your paint job and doesn't need glue or any type of mechanical attachment. Just stick it on your roof, and you're ready to go. No tools needed.
For home installations, we have a team of technicians that can come out and do the installation for you. You can do it yourself with our other models like the Single room or A500 –there are instructions for that –but if you don't want to be crawling around in your attic or crawlspace, our certified installers will be glad to do it for you.
Why choose a Bolton Technical cell phone repeater?
For one reason: customer satisfaction. We offer the best product with top quality and top performance, with the easiest installation.
The BEST
Cell Phone Signal Booster for Medium Sized Homes
WilsonPro A500 Cell Phone Signal Booster
Up to 500m² of coverage under best condition

Up to +70 dB of gain

Multiple accessories available to extend coverage and customisation for your specific situation (sold separately)

Complete coverage for multiple rooms or midsize home
The WilsonPro A500 Cell Phone Signal Booster is our most popular cellular booster for home. 75% of customers who read about it on this post and bought one for themselves have found it to be the right fit for them, so it's usually the one we recommend first.
It's easy to see why it's so popular. It lies at the sweet spot of price, aesthetics, and efficiency, with a coverage range that usually works for most people. It features an easy, fuss-free installation with a powerful amplifier and antennas.
It also features a higher uplink and downlink power than most competitor cell signal boosters, meaning it's more likely to work well in a weak signal area. That said, expect reduced coverage - It's really important to understand that 500m² will only be achieved in optimal conditions, which means having strong outside cellular signal and not having alot of building material that blocks your cellular signal.
If you live in a very weak signal area, on a farm or have a really big house you want to cover, consider its sister product, the WilsonPro A1000 Cell Phone Signal Booster.
Only at Bolton Technical:
FREE shipping,on orders over R500

30 Day money back guarantee.

Lifetime Technical support.
The TOP Choice for Single Rooms
WilsonPro Single Room Signal Booster Kit
Affordable cell phone reception - where it is needed most

Amplifier with up to +50 dB of gain.

Coverage for all mobile networks, across multiple devices

Improves 2G, 3G and 4G LTE signal

Available with broadcasting Desktop or Panel Antenna.

Needs no WiFi connection or monthly fees. One time purchase.
Designed, as you might expect, to cover an area of your home - where it is most needed. The WilsonPro Single Room Signal Booster Kit is an affordable, yet versatile solution, fully capable of improving your cellular signal in your small to midsize home, and when purchased with a vehicle expansion kit, it doubles as a vehicle signal booster for your car. Expect coverage for a single room or small open plan area with flawless outside signal. In order to really maximize your coverage, we suggest opting for the Omni-Panel configuration - The powerful inside broadcasting panel will give you coverage for the entire room. 
Only at Bolton Technical:
FREE shipping, on orders over R500

30 Day money back guarantee.

Lifetime Technical support.
Our Review:
The Single Room Kit is an economical option if you're on a budget and only need spot coverage.
Most customers have told us they need to get much closer to the inside antenna than anticipated for better signal. It's a great option if you work at home from a desk and small areas like cottages and apartments. It's a great starter kit if you have reasonably strong outside signal but won't cover the whole home and not a strong performer in rural areas with poor signal. If you live in a weak signal area, you're very unlikely to see the results you want with this, and should consider an upgrade to the WilsonPro A500 Cell Phone Signal Booster
Only at Bolton Technical:
FREE shipping, on orders over R500

30 Day money back guarantee.

Lifetime Technical support.
For Extra Large Homes And Heavy Duty Coverage
WilsonPro A1000 Cell Phone Signal Booster
Up to 1000m2 of coverage and +74 dB of gain

Automatic Gain Control technology to manage signal overload

Boosts Voice, Text Messages, 4G, LTE, and 3G Data

For Commercial Buildings and Large, Fringe Area Homes
Our Review:
If you've got a really big home in a very weak signal area and want the whole kit and caboodle, this is your best option. The WilsonPro A1000 is our most powerful commercial unit, and is worth considering if you live in a very remote area, far away from the closest cell tower or in an urban area with a big house, as it can handle powerful signal quite well. You won't beat the power of this unit, and if utility is what you really value, you can't do better than this for your home.
Only at Bolton Technical:
FREE shipping on orders over R500

30 Day money back guarantee.

Lifetime Technical support.