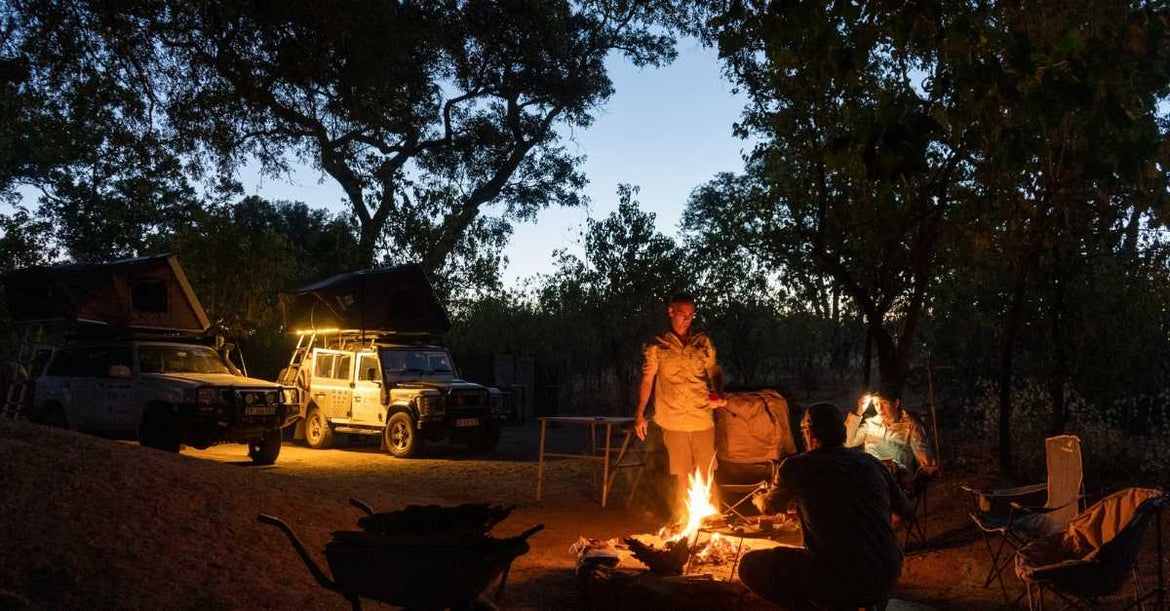 Vehicle Cell Phone Signal Booster Review by 4x4 OutFar
We sat down with Anton Poplett from 4x4 Outfar to hear his thoughts on our weBoost AM100-Pro that was tested to improve cellular connectivity on the road in Africa.
4x4 Outfar are part of a charity initiative that goes out into remote areas, tests eyesight and provides spectacles to the local children who have impaired vision. Making and receiving calls plays an important role in carrying out this work, as they need to communicate with sponsors to bring in the right kind of reading glasses to these communities.
Tell us a bit more about the work that you do and what your outreach program aims to achieve?
We go into SADC screening school kids in rural areas for eye glasses. We visit remote communities that are off the beaten track. It's very difficult for kids to get to the towns and cities for several reasons. The aim is to screen as many kids, aged 10-14, for vision problems to improve their overall quality of life and help them make academics, sports, house hold chores easier.
You spend a lot of time on the road. Did you experience any connectivity issues whilst driving?
More often than people think. It's worse in the bush, between villages and towns the signal drops drastically. In some villages, the cell towers are on hills far away to try cover a larger area, resulting in poor signal coverage the further away the village is situated from the towers.


Is staying connected important to carrying out the work that you do?
Being connected is vital, especially due to safety concerns and keeping on top of the work load. Not only voice but internet speeds. Edge doesn't help when sending images and in some instances it could take up to 30 minutes to send a picture via WhatsApp. We need 3G or 4G LTE if possible. I am now able to receive 3G and 4G LTE in places where i wasn't before with the weBoost Signal Booster.


You installed the AM100-Pro as a DIY kit? What was your experience?
I did the installation about a week prior to leaving for Tuli Block Botswana without testing (I always had signal in my city). I couldn't believe how easy the installation was. The online guides are also quick and simple to follow, so I knew I got it right. Being able to slide the cables into the door rubbers was very cool. No ways I'm drilling holes so that was a huge benefit.
The only thing I would suggest is a different option for the aerial magnet. Not all vehicles are steel. I was lucky I could use the steel jerry cans but the rest of my vehicle is aluminium.
How has your cell signal changed since installing the weBoost AM100-Pro?
My jaw dropped when I saw the difference. One example is, when we were in Lentsweli moriti. I had 2 bars of edge and put my phone by the unit and boosted to 3 bars 3G. I put a sim card in my iPad which was stationed by the unit and then used that as a Wifi hotspot. This made the world of a difference as others could also join. At some point I had 6 people connecting to the hotspot.
Would you recommend the weBoost AM100-Pro to other travellers?
100%, I'm not letting go of this product. It makes complete sense for people who work on the road like I do. Even farmers and truck drivers would benefit from this.
How would you rate the weBoost AM100-pro?
Size of the product 10/10, ease of installation 10/10, power draw from battery 0.15-0.30A which is very little. All-round an excellent product to boost your signal on the road.