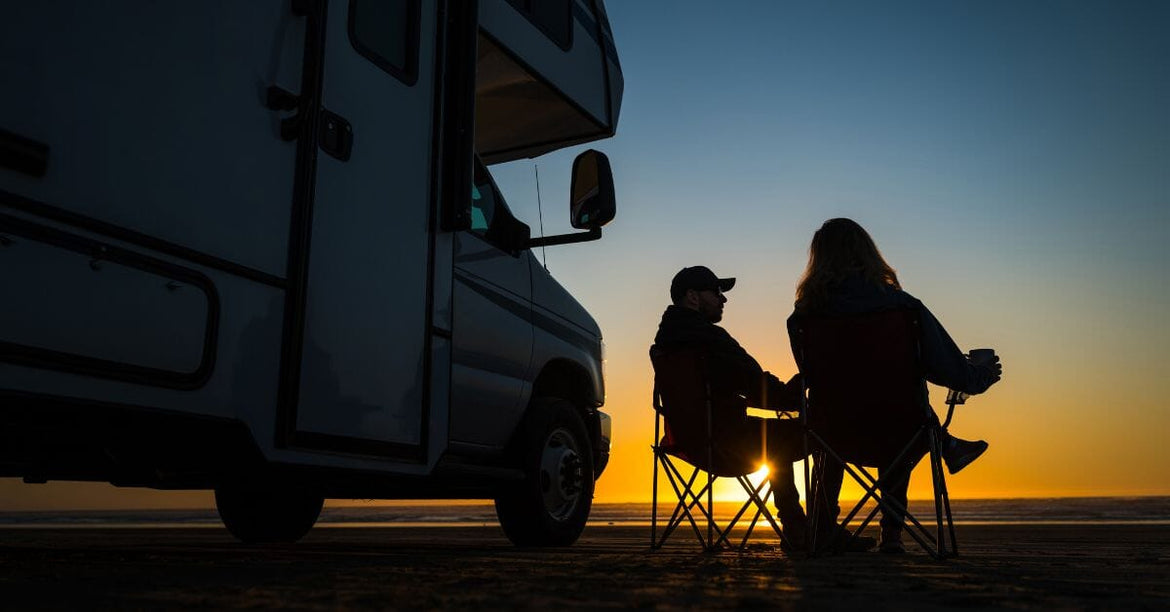 Gear Up for Summer with a Cell Phone Signal Booster for Your South African Motorhome
As the southern hemisphere prepares for the warmth of summer to arrive, many road-trippers in South Africa are getting ready to embark on exciting adventures under the African sun. In an era where staying connected on the road is as important as sunscreen on a scorching day, a weBoost cell phone signal booster for motorhomes, caravans, and other recreational vehicles is your ticket to ensuring seamless cellular communication, even in the most remote locations.
Today, we'll explore why these boosters are essential and take a closer look at our top model: The weBoost Drive AM100-Pro.
Stay Connected, Stay Adventurous
Using a cell phone signal booster for your motorhome or caravan offers a multitude of benefits for your upcoming summer escapades.
Effortless Navigation Trying to navigate through unfamiliar terrain with your smartphone's GPS can be a daunting task if you lack reliable cell coverage. However, with the help of an vehicle cell phone signal booster, you can enjoy stress-free navigation.

Effective Communication Whether you're with Vodacom, MTN or other carriers, our boosters provide compatibility across the board. This means everyone in your vehicle, regardless of their service provider, can benefit from improved signal strength.

Uninterrupted Work and Entertainment Streaming your favorite music and movies, or working remotely through a mobile hotspot, becomes a breeze with a weBoost cell phone signal booster for motorhomes and caravans. Many users have reported the ability to stream content even in areas where a signal was once elusive. This is especially valuable for digital nomads relying on a stable internet connection for remote work.

Safety and Emergency Connectivity In the event of an emergency, a reliable cellular signal can be a lifesaver. Whether you encounter vehicle trouble or need medical assistance, an vehicle cell signal booster increases your chances of connecting with emergency responders.
Why Choose a weBoost Cell Phone Booster for Motorhomes and Caravans
Here's why weBoost is your go-to solution:
Easy DIY Installation weBoost cellular signal boosters come with user-friendly connectors and a straightforward DIY installation guide. Whether you're in a compact motorhome or a spacious caravan, setup is quick and hassle-free.

Versatility Across South African Carriers Our signal boosters are compatible with multiple South African carriers, ensuring you have complete freedom of choice. Even if you decide to change carriers, there's no need to replace your booster.

ICASA Certified for Safety Our products are ICASA certified, guaranteeing safe operation and compliance with regulations. Coupled with a 1-year warranty, this provides peace of mind during your journeys.

Elimination of Weak Signals The external antenna included with your RV cell phone booster captures even the faintest cellular signals. These signals are then amplified and broadcast throughout your vehicle, significantly enhancing your cellular data connectivity and reducing dropped calls.
Whether you're stationary or on the move, the external antenna is designed to pick up signals from the nearest cell phone tower, even if it's kilometers away.
weBoost signal boosters are designed for those who prefer extended stays at campgrounds and delivers a robust signal boost even in remote areas while adhering to ICASA regulations.
We suggest mounting a directional antenna on a collapsible pole extending up to 6 meters to provide elevation and the ability to point toward the nearest tower. 
weBoost is perfect for frequent travelers seeking maximum connectivity upon reaching their destination or planning to settle in for a week or two.
Top Spots to Test Your Cell Phone Booster
Once you have your own cell phone booster for your South African motorhome or caravan, it's time to put it to the test. Here's a curated list of top spots where you can not only try out your booster but also fully enjoy the great outdoors:
Kruger National Park, South Africa: Experience the thrill of wildlife safaris and breathtaking landscapes in one of South Africa's most iconic national parks.

Drakensberg Mountains, South Africa: Hike, explore caves, and marvel at the stunning landscapes of the Drakensberg mountain range.

Garden Route, South Africa: This scenic drive offers a perfect mix of coastal beauty, forests, and outdoor activities.

Victoria Falls, Zimbabwe/Zambia: Witness the awe-inspiring power of Victoria Falls, one of the world's most famous waterfalls.

Namib Desert, Namibia: Explore the mesmerizing dunes and unique landscapes of the Namib Desert.

Tsitsikamma National Park, South Africa: Discover the rugged coastline and lush forests of this coastal national park.

Blyde River Canyon, South Africa: Enjoy panoramic views of one of the largest canyons in the world.

Mapungubwe National Park, South Africa: Explore the rich cultural and natural heritage of this national park.

Golden Gate Highlands National Park, South Africa: Hike amid golden-hued sandstone cliffs and rugged terrain.

Hluhluwe-iMfolozi Park, South Africa: Witness incredible wildlife, including the Big Five, in this renowned game reserve.
What Are You Waiting For?
Enhance your motorhome or caravan adventures by incorporating a cell phone signal booster. It's not just about making calls or sending texts; it's about staying connected for safety, navigation, and leisure.
With weBoost's cell signal boosters designed for motorhomes, caravans, and recreational vehicles — you can find the perfect solution, whether you're a solo traveler, a family seeking quality time, or a mobile professional exploring South Africa's diverse landscapes. Shop for boosters from weBoost and embark on your next unforgettable road trip adventure."