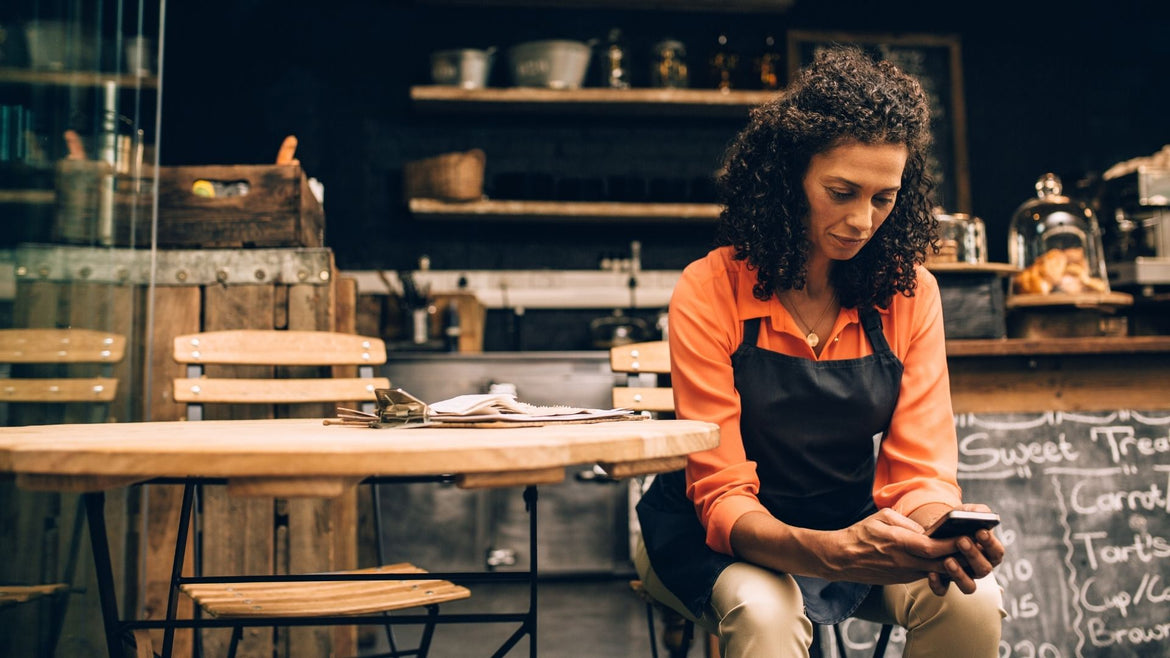 Build your Business for Better Signal in 2022
With the unemployment rate at a staggering 34,9% in South Africa, there has been no better time for citizens to consider taking the entrepreneurial route and starting up a business. Meeting client expectations is critical to the success of any brand. Customer expectations of delivery has increased, demanding quicker turnaround times and 24-hour support. It is fundamental that the business remains reachable and invariably connected with their customer base.
In this article we will discuss ways in ensuring that your customers can easily reach out to you.

1. Online and Social media platforms
Social Media has given businesses easy and affordable access to their customer base. Many of these platforms even offer targeted services and analytics, to assist in better reaching your audience. Customers can engage directly with the company resulting in many potential leads. However, when things go wrong, negative reviews can be posted for all to see, which can have a dire impact on the brand. Responding quickly to customer queries and complaints is important, here are some things that can assist.


UPS or inverter
Load shedding is a hurdle for many businesses in SA. Some businesses rely on quick online responses to customers, so being offline for an hour or two is out of the question. A UPS or inverter will come in handy when the power is out, allowing your business to continue with its daily activities throughout the power cut. An inverter and a UPS are both used in providing back-up power supply to electronic devices, in the event of an electricity outage. Their basic function is the same in that they store electricity in a battery when power is available, and provide it to various devices in the event of an electricity outage.
A Fast and Functional Router
Slow unstable internet speeds can really affect your response time. Unstable connectivity can cause frustration amongst customers and staff. Purchasing a high-quality reliable router will ensure that your internet speed is efficient and consistent. Some routers also provide better support for simultaneous users, which is essential for and office where there are multiple employees connecting to the same router.
Extend your WIFI coverage
WIFI extenders are stand-alone equipment which sit between your wireless router and the location where you want better wireless coverage. A wireless range extender takes existing WIFI signal from your WIFI router and re-broadcasts it.WIFI extenders are great devices that can help you connect to the internet in areas that could not previously reach.
2. Telephonically
Although online platforms offer easy access to company support for consumers, nothing compares to speaking to another human being. Connecting telephonically with a support consultant provides relief and customised assistance that you just cannot get with online platforms and resources. Poor cellular reception can be damaging to your brands service capabilities and may frustrate the customer needing assistance. Investing in a Cell Phone Signal Booster solution would improve your connectivity and allow you to carry out support services effectively.
Here are some Signal Booster solutions we offer:
Single Room Solution 
Our WilsonPro Single Room Signal Booster Kit is perfect if you just need signal in a specific room or area. This product works well for small businesses or freelancers who operate from a single office space or in a small open plan area. It is easy to install and can be purchased directly from our online store. 
Small size office space
The WilsonPro A500 Signal booster kit can cover an area up to 500m2 under ideal conditions. The Kit comes with an outdoor antenna, amplifier, cable and an indoor antenna. Depending on your signal strength and floor plan, your set up may need additional antennas or accessories to ensure the entire area receives coverage.
Medium/large office space 
For larger office spaces, we recommend the WilsonPro A1000 Signal Booster Solution. With a powerful gain up to 74dB. It is likely that you will need more antennas and perhaps more signal boosters to amplify your signal in a large space, especially if there are many walls dividing the office space.
If you need assisting with figuring out what solution would be best for your space, or need assistance with installing the system, Bolton technical South Africa offers both Site Survey and installation services.
3. On the Road
Whether you are making your own deliveries or out and about seeing clients, it's still important that your clients and colleagues are able to contact you. This can be a challenge in areas with bad reception. Our weBoost AM100 Pro signal booster kit can amplify your signal on the go, ensure you can make stable clear phone calls and have access to Data no matter where you go. 
How May We Help You?
Bolton Technical is a leading provider of cell phone signal boosters, devices that amplify 4G & 3G LTE for any phone with any carrier for home, office, or car. We've boosted over 1,000,000 m² of signal for homes, buildings, and vehicles across America and Canada and now that same power is boosting signal across South Africa.
Free consultation

 

(ask us anything) with our South African-based customer support.

 

Email us or

 

Call us today.
Free shipping over R500 to Major South African cities. Usually ships same day.
30-day money back guarantee. You want to make sure you're satisfied.
Our goal is simple: keep people connected. Ask us anything and we'll be glad to help.