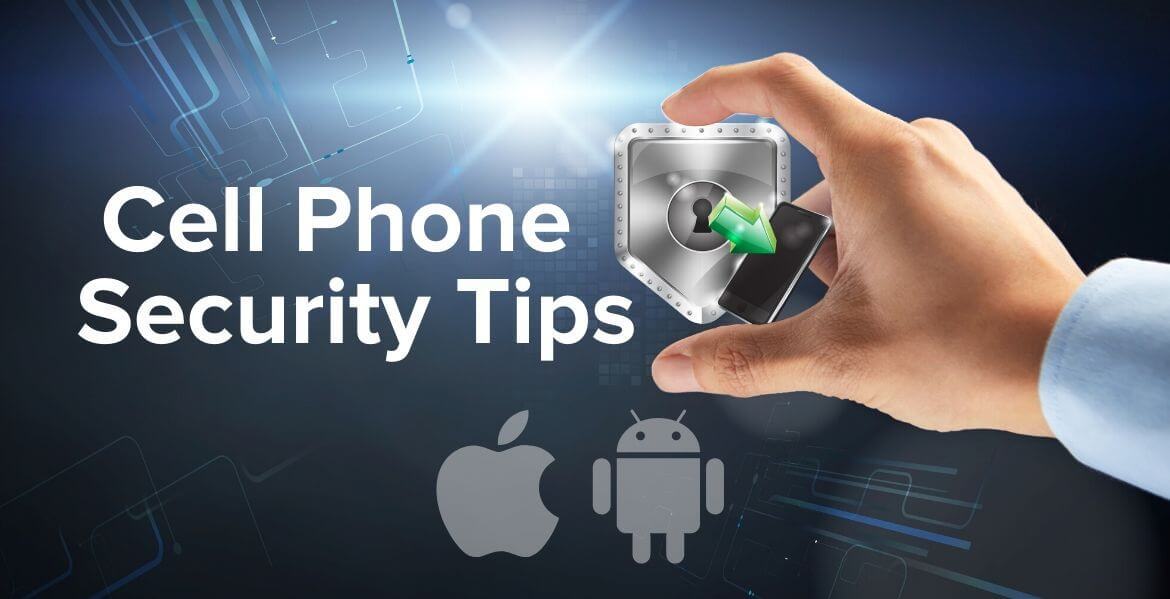 12 Cell Phone Security Tips to Keep You Safe in 2022
These days, we use our cell phones for everything - online payments, social media, snapping photos and sending emails to name but a few. We frequently search online and download things off the internet. We order lunch or a ride via Uber. Think about the vast amount of personal information you are transmitting on a daily basis. There are many opportunities for hackers and thieves to take advantage and steal your personal information.
Viruses on cell phones are becoming more and more common and are growing just as fast as the number of apps we download. According to a recent McAfee Cyber Security Report the average person has between 60 to 90 mobile apps on their cell phone. Worringly, the report found that one-third of mobile threats came from hidden apps.
We might be the experts on boosting signal, but having great cell phone signal is useless if your cell phone is under attack. It is crucial to take steps and prevent hackers from accessing your data including messages, pictures and other information. Hidden apps are only the tip of the cyber threat ice-berg: fake apps, bank trojans and crypto-mining can also threaten your cell phone security and personal information.
Whether your device has an iOS or Android system, here is a simple guide to improving your cell phone's security that you can start applying right now:
Quick Tips to Secure Your Phone:
Create a strong password
Stop postponing software updates
Set Your Unlock Function to Fingerprint Mode
Uninstall unnecessary apps
Use a trusted VPN app
Avoid downloading unknown links
Try filling out your passwords without help
Be careful when connecting to public WiFi
Get a security token or two-step authentication
Activate find my iPhone
Erase Data to protect against spies
Don't share location data in images
The security of your phone could be a time-sensitive matter so make sure you check out our tips on this blog and ensure that your personal data is protected right now.
1. Create A Strong Password
Get rid of your date-of-birth as your 6-digit password, using "Password123" or an easy-to-guess pattern for Android users. The good news is that both iOS and Android systems enable users to set up pass-phrases or ten-digit pins that can take a lifetime to hack. Give yourself as some time to think about a password that can improve your cell phone security. Even though it might seem practical to use the same password for all your logins, this can severely compromise your personal security.
2. Stop Postponing Software Updates
Many of us are guilty - you are busy with important business when suddenly your phone notifies you that a new software update is available. Don't put it off for too long, or set a time to automatically update in the hours when you are sleeping.
Virus creators are always searching for a new way to infiltrate your phone, so most software updates focus on combating their new malware creations. Software developers work tirelessly to protect our cell phones, and when they spot a coding gap that may release users' private data, a new update is often available as a notification and will need your permission to update. Sure, the notifications asking for software updates are irritating, but they're crucial for keeping your cell phone safe.
3. Set Your Unlock Function to Fingerprint Mode
We're not only talking to iphone users. Most Android Cell Phones now also include fingerprint sensors that make it more difficult for people to access your phone. Go to Settings and then Security to set up fingerprint unlocking. We don't advise activating face unlocking on Android unless the sensor is 3D.
4. Uninstall Unnecessary Apps
Do you still need that app you downloaded some months ago to get a discount on something that is no longer available? Because it might be in the background tracking what you do, right now. Have a look at all the apps you have and don't hesitate to remove those you don't need at all. This also frees up space on your phone, so that's two birds with one stone.
5.Use a Trusted VPN App
VPN stands for Virtual Private Network. It encrypts all the data your phone is processing when using, for example, a public network. If someone manages to hack your data without your permission, it will still be encrypted and only accessible for you and the VPN provider. The market offers plenty of VPN apps, but look for one that's trusted most by users and has a great rating in your app store.
6. Avoid Downloading Unknown Links
They usually come from emails and are automatically stored by your server in the Spam or Junk folder. However, if they show up in your inbox, make sure the source is known to you. If you have no idea who the email is from, then don't click on the link, especially if the sender doesn't even know your name. This seems obvious, but you'd be shocked to learn how many people don't heed this basic advice.
7. Try filling Out Your Passwords (Without Help)
If you don't mind filling out passwords every time you access any of your accounts, you can also opt to stop the Auto Fill feature from your iPhone, which will stop saving your passwords, including debit and credit cards, and the Smart Lock for Passwords and Auto Sign-in feature from your Android phone. By doing so, hackers will need more than just your phone to gain access to your accounts.
Yes, it's a little less convenient than having all your passwords saved to your device, but it's a small price to pay for the even greater inconvenience of having your credit card information or identity stolen.
8. Be Careful of Public WiFi Connections
If you are transferring money or making payments through your cell phone by using a public network, ask yourself if it can wait until you get home. Public networks have fewer or no restrictions, so users need to be wary of possible security risks when accessing them. It's one of the easiest ways for hackers to steal information. 
9. Get a Security Token or Two-Step Authentication Process
Do you want to go a step further? Save some space in your key ring. A physical security key is part of a two-step authentication process that grants access to your phone and information. Even if after all these steps someone steals your passwords from your phone, your accounts will still need the second password given by the security key.
10. Activate Find My iPhone 
Even though it's quite difficult for hackers to beat your iPhone security systems, it takes less than one minute to activate such an option and, in case of losing the phone, you will not put your photos, contacts and other private data at risk. Go to Settings, tap your profile picture, and tap Find My to proceed.
11. Go a step further against spies by erasing the data
Apple can erase your phone's data after ten failed attempts to unlock it, but your info will still remain secure on iCloud. Go to Settings, then Face/Touch ID and Passcode and, after filling out your password, you will be able to activate the option Erase Data.
12. Don't Share Location Data In Images
When you share photos that include the location, bear in mind that there is some metadata that can be used for different purposes. Next time you share it, be relieved that you can select the photo, tap on Options and then deactivate the option of Location.
To sum up, you will need to give yourself some time to take measures that may reduce risk if you get exposed to hackers. They will keep looking for opportunities to access sensitive information, don't make it easy for them and be the guardian of your own data.
How May We Help You?
Bolton Technical is the leading provider of cell phone signal boosters in South Africa. Cell phone boosters amplify 2G, 3G & 4G LTE for any phone with any mobile network for home, office, or vehicle.
We seriously hate dropped calls and poor coverage, so it's our goal to completely eliminate spotty signal from your life:
Free consultation (ask us anything) with our Local JHB-based customer support (

Email us

) or call us at  

+27 11 749 3085

Free shipping on orders over R500 to Major Cities.

Better signal, or your money back.

We want everyone to be satisfied, so we provide lifetime technical support and a 1-year warranty for all products.
Ask us anything and we'll be glad to help.